First off, tonight is the second edition of Honeymoon with
the Moon Goons
. I think I'm sworn to secrecy of some kind, but I think I can tell you that I will be DJing at some point.
I'm super psyched for this Saturday, and y'all should be too. My man
Bald Eagle
is coming down from Chicago to rock
Too Much Love
, and nothing - not even Prince - will stop him.
Life During Wartime
was an inspiration for TML, and I had a blast playing it in July, so he'll be returning the favor.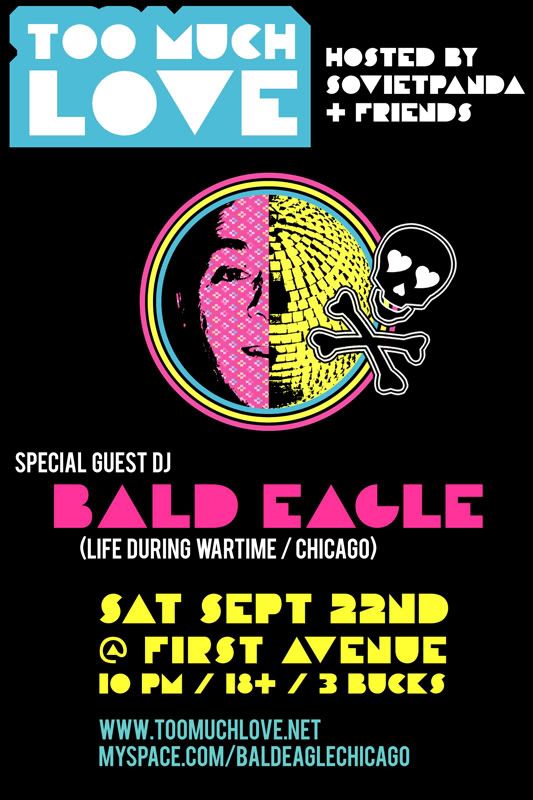 As a preview, check out his widely blogged mix, The Wonderful World of Bald Eagle & Friends - Live in the Fuck Hut #1 [
download from zShare
]. Click below for cover and tracklist.